Moore Electromechanical Engineering (MOL) was established in year 2012 at Wuxi, China. Today, MOL is one of the leading company in custom made heating jackets to various industries like Semiconductor, LED, LCD and Solar companies.
The custom made heating Jackets are ideal for wide range of applications such as insulating and temperature control at various areas including Gas lines, Fore lines, Exhaust lines, tanks, valves, etc.
The heating jackets provide better thermal performance over the complete line due to the close-fitting design and high uniformity in temperature, preventing condensation and clogging being formed within the lines.

Product Internal Structure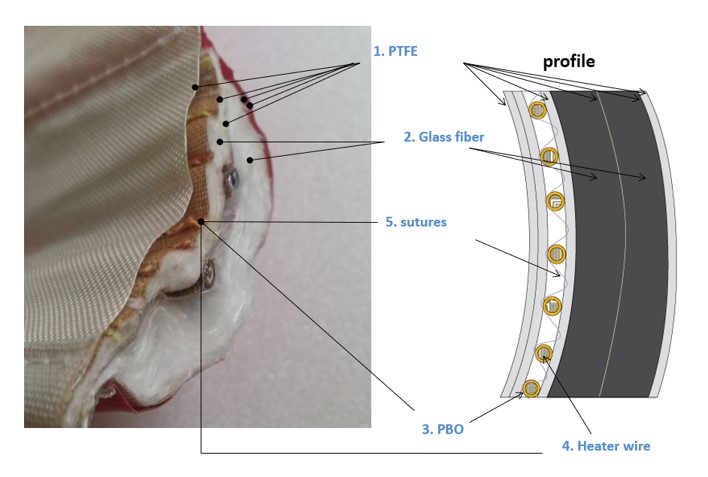 Thermal Energy Distribution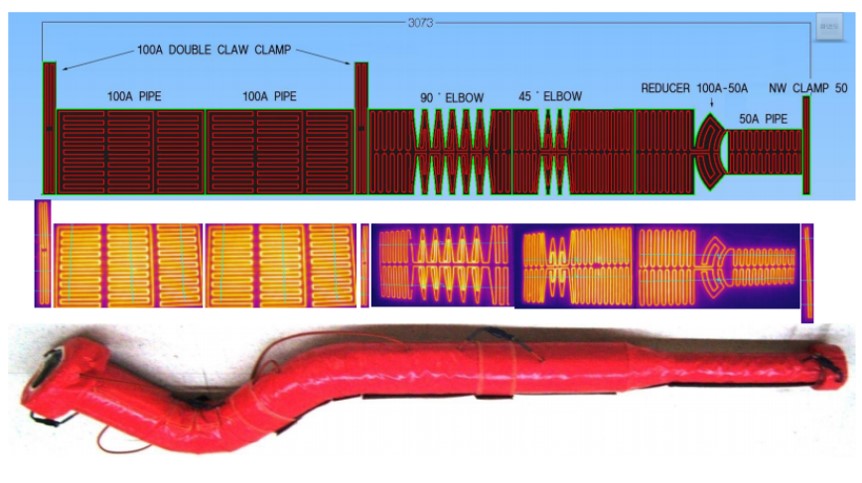 Please contact us if you require more information about the product.